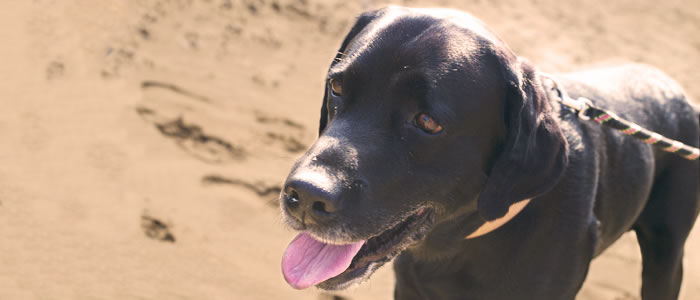 Taking your pet on holiday can seem like a great idea, until you get on the road. Even short car journeys can be stressful for both animal and driver. Here's how you can make your journey safer and more pleasant:
The UK Animal Welfare Act covers pets taken on car journeys, and pet owners are responsible for ensuring that their animals are healthy and fit to make any intended journey. Defra says an animal shouldn't normally be transported if it is:
Ill or injured (except for insignificant illness or injury)
New-born with an unhealed navel
Incapable of feeding itself and not accompanied by its mother
Has given birth within 48 hours before starting the journey
Is heavily pregnant and likely to give birth during the journey
Before you set off
Pets need to be restrained during the journey for their safety and yours. Ask your vet or pet shop about the right size and type of restraint, whether a cat carrier, dog carrier or dog seatbelt
Minimise the risk of animal stress or travel sickness by acclimatising them to a travel container at home first. Some pets get more travel sick if they can see out of a window so consider covering their view. Ask your vet to recommend a suitable anti-diarrhoea tablet for your pet – just in case. Vets may also prescribe mild sedatives if your animal gets particularly upset on long journeys
It may also be worth doing a few trial journeys if you're going away on a long trip to help them get used to the car
For cats, consider spraying the car's interior with Feliway, available from your vet, which can help calm them down
Store your vet's number on your mobile in case of emergencies and note the number of a vet at your destination
Don't forget to double-check that your destination allows pets. A 'no pets' greeting sign is not the warmest welcome after a long drive
Check Defra's rules for transporting domestic animals to make sure you stay on the right side of the law
If you're taking your animal abroad, make sure you get a pet passport in good time
On the road
Travel can make pets nervous so keep their favourite toys and food handy in the car. These familiar things will help to comfort them if they find the journey stressful
Cats and dogs like routine, so stick to their usual feeding and exercise times when travelling with your pet. Take along water, and stop every couple of hours to give your cat or dog a drink and a break. Don't let them out of the car without a lead. (Don't try this with cats unless they're fully harness trained)
It is extremely unadvisable to leave your pet(s) in the car alone. If you have to, be sure to park in the shade, leave them with good ventilation but take care they can't escape, and return as quickly as possible
Make sure you have adequate breakdown cover before you set off. Read more about our breakdown cover options or let us help you choose the breakdown cover that's right for you
---
UK breakdown cover
See how we keep an eye on you while you keep an eye on the road.
---
Up to 40% off our phone prices when you buy online.
---