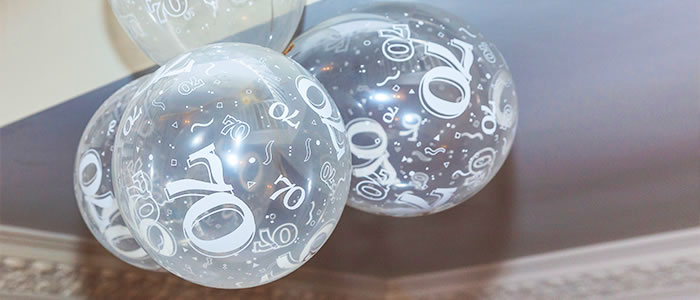 A good way to maintain your independence and get out and about as you get older is to continue to drive. Drivers over 70 are on the increase and the good news is they tend to have fewer accidents behind the wheel. That's because older drivers are much more experienced, and often more careful. However, there are some restrictions for older drivers.
Driving licence expiry
The UK driving licence automatically expires when you reach your 70th birthday. After this you have to renew every 3 years. This is because in many cases health deteriorates with age.
Driving and health
The law says you have to tell the DVLA about any condition that may affect your ability to drive safely. If you are involved in an accident and your health condition was a contributing factor, you may be prosecuted and your insurance might not be valid. Health issues that affect the elderly might include:
Deterioration of eyesight, especially at night
Increase in recovery time from glare, making it difficult to see in sunlight
Deterioration of hearing
Joint and muscle stiffness, affecting limb reach and flexibility when reversing
Drowsiness or side effects from medication
Epilepsy or diabetes are more common in older people and can be dangerous if you're driving alone
Older drivers should visit their doctor every year – or as soon as possible for specific health problems – to check they are still OK to drive. They must also keep up to date with regular sight and hearing tests
Signs to watch for
If you're concerned about an older driver or are one yourself, then it might help to pinpoint some problem areas. These may include:
Slowing of reaction times
Slower reaction to road signs
Unawareness of changes in the law, like updates to the Highway Code
Driving assessments and refresher courses
There are a number of resources and organisations that can help with your driving. If you're worried whether you're safe on the road, you can get an objective assessment of your driving skills from the Royal Society for the Prevention of Accidents (RoSPA, and a driving refresher course from the Institute of Advanced Motorists (IAM). And make sure you're up to date with the current Highway Code.
When to stop driving
Your safety – and the safety of other road users – is the most important thing to consider. If you're concerned that your driving is not as good as it was, don't wait for an accident to convince you to stop.
Travelling after you stop driving
Stopping driving doesn't mean the end of your independence. As you get older you'll be entitled to:
Free bus travel
Rail concessions with a Senior Railcard
---
UK breakdown cover
See how we keep an eye on you while you keep an eye on the road.
---
Up to 40% off our phone prices when you buy online.
---