Expert Help for your home away from home
---
We know campers, caravans and motorhomes hold a special place in their owner's hearts. And let's not forget about trailers - whatever you're towing matters.
With Green Flag, you can get all the benefits of our standard breakdown cover for any campervan, caravan, motorhome, or trailer that's within these size limits:
Under 3.5 tonnes in weight
Less then 7 metres long, 3 metres high and 2.55 metres wide
We have a range of recovery vehicles available. So, if we can't repair your camper, caravan, motorhome, or trailer at the roadside, we can help get you moving again in no time.
Get a quote
---
Cover for Caravan and Motorhome Club members.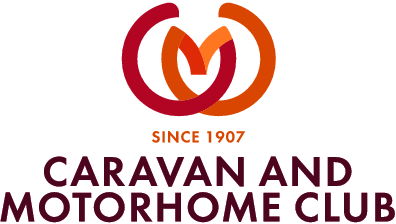 We're proud to be the official UK breakdown cover provider for the Caravan and Motorhome Club.
So, if you're a Club member, get MAYDAY UK Breakdown Cover for peace of mind at home, on the road, and on site.
MAYDAY cover includes:
No vehicle age, size, or weight restrictions - if it follows UK legal towing requirements, we can cover it.
National recovery all over the UK - wherever you break down, our expert team are here to help 24 hours a day, 365 days a year.
Help whatever the weather - mud, flood, or snow won't get in the way, as you won't be charged extra for specialist recoveries.
Dual recovery – if you break down on your way to a campsite or during your stay, and your vehicle can't be fixed, we'll take you to your holiday destination and back home at the end of your trip.
Towing vehicles and vehicles you tow. Whether there's a car pulling a caravan, or a vehicle hitched up to your motorhome, we'll cover what you need for your trip.
And that's not all - check out the Caravan and Motorhome Club website to see what else MAYDAY can offer.
What vehicles are covered with MAYDAY?
Caravans
Campervans
Motorhomes
Trailers
Towing vehicles (and any vehicles you tow)
Green Flag and the Caravan and Motorhome Club have been close partners for over 40 years. With that experience and three cover levels for you to choose from, MAYDAY is here to suit your needs, lifestyle, and budget.
Get expert help at home, on-site, and on the road.
Get Mayday Cover
Not a Club member? Learn more here.