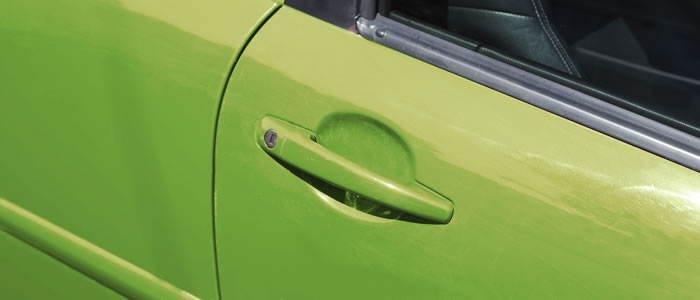 Lock it or lose it
Although hugely improved car security has seen crime against vehicles falling, it still happens. However, crimes tend to be more opportunist now with vehicles snatched when they're unattended but the keys left in them; the keys themselves stolen; or property lifted from parked cars.
On the move, on your guard
Make life as difficult as possible for opportunist thieves. Tuck valuables out of sight
Keep the doors locked and windows closed to deter a thief from snatching something at traffic lights or in crawling traffic
Keep the boot-lid or tailgate permanently locked
Play safe when you park
Always remove the ignition key, even when only leaving the car for a minute
Take the key with you and leave the doors locked when you go to pay at a filling station
If you're going out of sight of the car, lock it and use any auxiliary anti-theft devices you have. Never leave windows or the sunroof open, or if it's a convertible, the roof down
Keep valuables locked in the boot or better still take them with you. If you need to leave them in the car, have them locked away before you park, in case the car park is being watched
If you are locking a computer in the boot, make sure it is turned off. Some car crooks use mobile phones to scan car parks for wifi signals from computers hidden in cars
Carry your mobile phone with you. A large proportion of car break-ins are to steal these
Never leave credit cards, cash or coins on show. CDs and sunglasses are also targets for car criminals
If you have a removable sat nav, don't leave it in the car. And don't just shut it in the glove box. Take it with you.
If you have a garage, use it and lock it
When parking at night, choose somewhere well-lit and preferably busy. Avoid dark, deserted places
In a multi-storey car park, try to find a space near an exit, well-lit and not concealed by a pillar
When parking in any car park, never leave the ticket in the car unless it is pay-and-display
Choosing a car park
Car parks pose a particular risk so choose one that is part of the police 'Secured Car Park' scheme. These aim to improve car park security by setting high crime prevention standards of internal design, layout and management. Always choose a car park that appears to be well-lit, has staff on duty and has security cameras.
Minimise the risk
When returning to the car, have your keys at the ready to open it immediately
Don't leave any clues visible to indicate that the driver is a woman
Women should never leave a handbag in the car when they're out of it
Make it tough for thieves
Ensure security features are a priority when you buy a car. The majority now come equipped with immobilisers as standard. If they don't have an alarm, consider having one fitted
For cars that are valuable or you're emotionally attached to, consider fitting an anti-theft tracking device. These will alert the driver that the car has been stolen within a matter of minutes, and can help police find it
As professional car thieves become better at cracking electronic security systems, ironically it's good old fashioned manual locking systems that deter them. The toughest of the lot is the Disklok (disklokuk.co.uk)
---
UK breakdown cover
See how we keep an eye on you while you keep an eye on the road.
---
Up to 40% off our phone prices when you buy online.
---