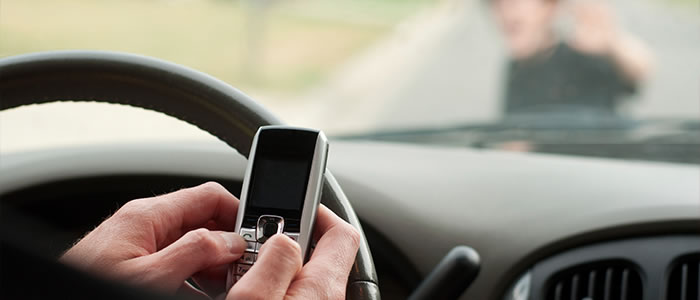 It's illegal to use a hand-held mobile phone while driving. Anyone caught doing so will be given three penalty points and fined £100. The case could also go to court and you could be disqualified from driving or riding and get a maximum fine of £1000. Drivers of buses or goods vehicles could get a maximum fine of £2500.
Hands-free mobile use is permitted but the police can still stop drivers if they're talking on the phone and it appears they're driving without due care and attention.
Department for Transport research reveals drivers using a mobile phone are four times more likely to crash and have reaction times that are 50 per cent slower than normal drivers.
Use it safely
Ideally keep your phone on voicemail when driving
If you need to make a call, or check your messages, stop in a safe place and switch off your engine
If you feel you really must make or receive phone calls, ensure your phone is paired with your car's Bluetooth system, use an after-market hands-free kit or a Bluetooth headset, but still keep your conversation brief
Tell the person calling you that you are driving so they understand your need to concentrate
Avoid long complex conversations. Instead, tell the person you will call back when you have parked safely
Remember, it is an offence for employers to encourage motorists to use their mobile phones when driving, so do not feel obliged to answer or make work-related phone calls while driving
Never stop on the hard shoulder of the motorway to use a mobile phone unless it is an emergency
In the case of an emergency it is better to use the roadside emergency phones situated at one-mile intervals on the hard shoulder if possible. This will make it easier for call handlers to trace your location and send help quickly
If you are an employer and your staff drive for work purposes, make sure your risk management procedures include a policy on mobile phone use
---
UK breakdown cover
See how we keep an eye on you while you keep an eye on the road.
---
Up to 40% off our phone prices when you buy online.
---