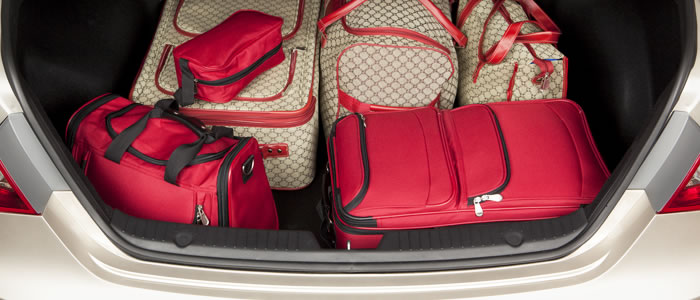 Check how safe a car is before you buy it
To find out how well a car withstands a collision and protects adults and children inside, look up its crash test rating at EuroNCAP.com. The independent safety body has been crashing the most popular makes and models of car since 1997. It's the best way to see how safe a car is, and it's free.
Always use all safety features
Adults should be wearing their seatbelt at all times and children (up to the age of 12 or 1.35m tall) must be restrained in a child car seat that's suitable for their age and weight. Don't switch off the car's electronic driver aids, if fitted.
Drivers who are pregnant
The diagonal seat belt strap should rest on your shoulder, and can often be adjusted to allow for the user's height. The lap part of the belt must be positioned over the thighs, not the tummy.
Adjust headrests to avoid whiplash
The centre of a head restraint should be at ear level. Your seat back should be as vertical as is comfortable so the headrest is just behind your head, ideally touching it.
Fit child seats carefully
Children are highly vulnerable to injury in a car crash. It's the law that they use a child car seat designed for their age, size and weight, and we would always advise that this is secured using the common ISOFIX mounting system, as it is more reliable. Avoid seating children in the front of a car. If you must, consult the vehicle handbook as to whether you should switch off the passenger airbag (where fitted) and how to do this.
Luggage must be secured
Secure luggage in a boot or make sure it is strapped down. Why? Well, did you know that an umbrella has the same power as a hammer in a 30mph collision?
And for motorcyclists… be safe, be seen
Your best crash protection is to be seen. Always ride with your lights on, day or night, and wear a reflective yellow jacket with fluorescent strips.
---
UK breakdown cover
See how we keep an eye on you while you keep an eye on the road.
---
Up to 40% off our phone prices when you buy online.
---